Training for students of KhNMU on explosive objects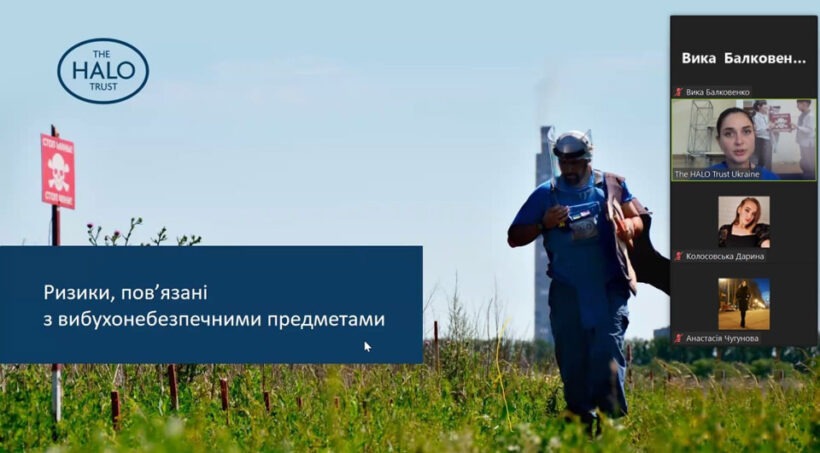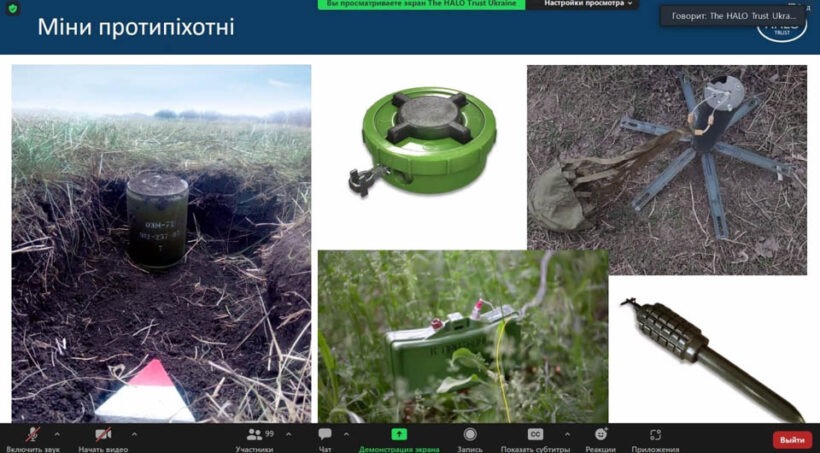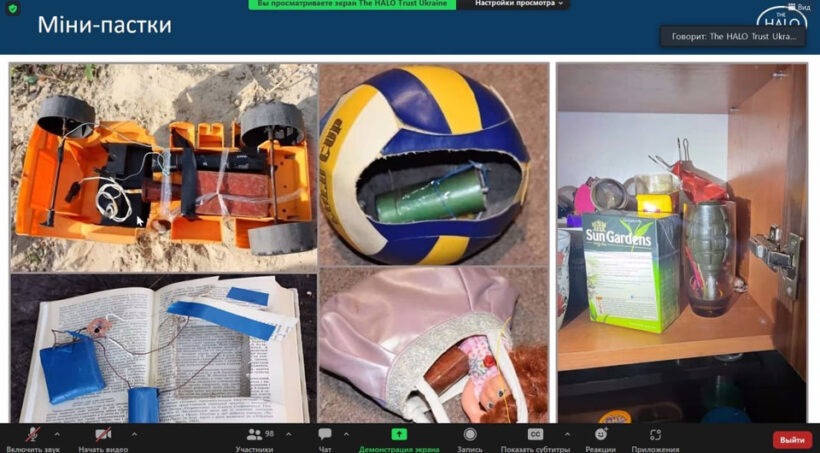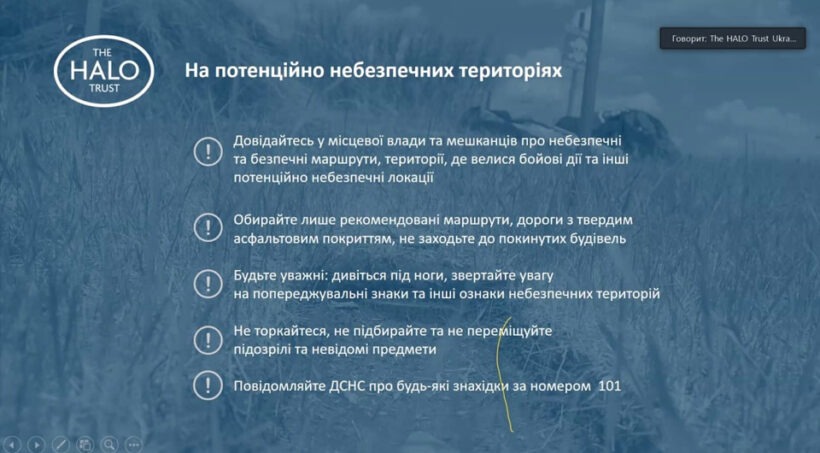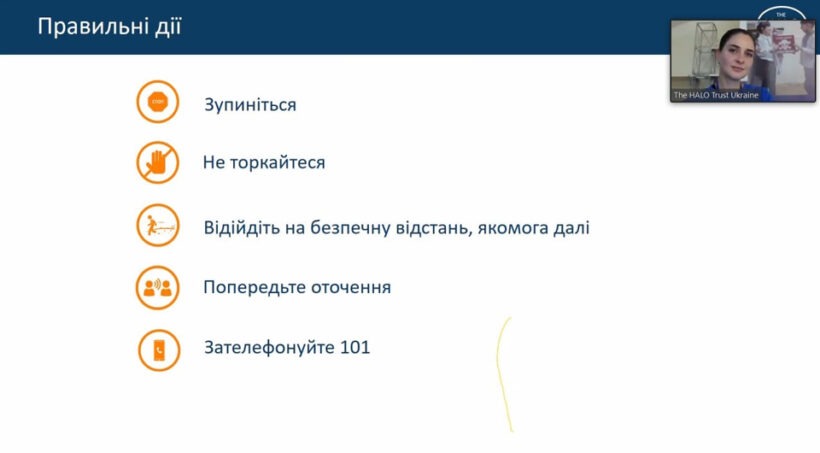 On November 4, representatives of the international humanitarian organization "The HALO Trust", which implements a number of activities aimed at raising the awareness of children and adults about the risks associated with explosive objects, conducted a training for students of the Kharkiv National Medical University.
The training was aimed at informing, reducing the risks of contact with explosive objects and preventing accidents by providing recommended instructions to increase the level of awareness of higher education students.
The event was attended by almost 100 participants, who received a lot of useful information about the signs of contamination of the territory with explosive objects and the rules of behavior in case of their detection, discussed the consequences of safe actions in emergency situations of this nature.
Іnformation
International humanitarian organization The HALO Trust – a non-political, non-religious, non-governmental British charity and American non-profit organization that conducts humanitarian demining – eliminates the threat of explosive remnants of war: finds explosive objects, marks areas, makes maps, clears unexploded explosive objects) in former combat zones, in particular mine traps, communicates with communities on issues of mine action. The organization has about 8,000 deminers worldwide.