PRACTICAL TRAINING OF THE EDUCATIONAL GRADUATES is one of the most important components in the system of professional training of the future specialist and obligatory stage of consolidation of theoretical knowledge, training of practical skills, formation of professional competences.
The production practice of educational applicants is conducted at clinical bases throughout the academic year according to THE CURRICULA AND SCHEDULE of THE EDUCATIONAL PROCESS according to the approved schedules of practical training. Clinical bases of practical training are medical establishments of Kharkov, with which concluded agreements on cooperation and which provide fulfillment of educational programs of practice of corresponding qualification level.
MANAGEMENT PRACTICE is carried out by experienced teachers of specialized departments, who inform the students of education on passing practical training and provide the necessary consultative assistance on drawing up of documentation.
After the completion of the production practice, the graduates of the education shall provide the teachers – heads of practical preparation of the report documentation
Students of education on the last day of practical training are differentiated on corresponding departments of university. The assessment for practice is made to the examination-examination information and the check-in book.
All THE NECESSARY INFORMATION concerning the practical training (programs of educational discipline, syllabus, samples diaries of practice, reports etc.) is placed on the sites of the specialized departments (Moodle).
Контактні дані
Contacts:
4 Nauki Avenue, Kharkiv, main building, 4th floor
Head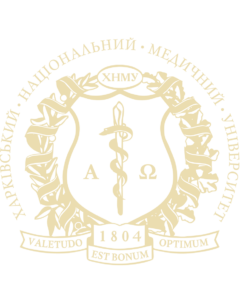 Lys Yuliia Stanislavivna – Leading specialist
For Students

Students of education can learn practical skills in THE SIMULATION OF THE CENTER OF THE EDUCATIONAL AND SCIENTIFIC INSTITUTE OF QUALITY OF EDUCATION of KNMU with the use of simulation technologies and phantom equipment.

Advantages of practice in SIMULYACYNOU CENTER:

development of practical skills with the use of modern equipment without the task of harm to the patient's health, bringing them to the level of automation.
reducing stress on education applicants during the first independent manipulations;
development of individual skills and skills, as well as ability to team work.
development of the algorithm of actions in patients' states and pathology, which are rarely found in everyday practice.