About us
The institute was founded on the basis of the Resolution of the Board of the Department of Occupational Medicine of the People's Commissariat of Health of the USSR from 07.05.1923 in Kharkiv under the name "Institute of Occupational Medicine".
From 18.01.1965 it was renamed the "Kharkiv Research Institute of Occupational Hygiene and Occupational Diseases of the Ministry of Health of Ukraine".
From 12.10.2006 – "Research Institute of Occupational Hygiene and Occupational Diseases of Kharkiv State Medical University".
From 05.12.2007 – "Research Institute of Occupational Health and Occupational Diseases of Kharkiv National Medical University".
Contacts
Address:
Trinklera street, 6, Kharkiv, 61022
Acting Director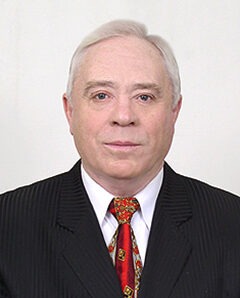 Shcherban Mykola Gavrilovich
MD, professor, Honored Professor of KhNMU, Academician of the Ukrainian Ecological Academy of Sciences
mh.shcherban@knmu.edu.ua
Taraban Igor Anatoliyovych
MD, professor
Research on the optimization of medical examination to establish the presence (absence) acute of occupational disease (connection of disease with profession) based on the introduction of objective criteria for assessing the clinical, epidemiological and hygienic situation and the use of methodological principles of expert assessment.
Systematic analysis and evaluation of the results of preliminary and periodic medical examinations in order to develop a scientific basis for improving the effectiveness of preventive measures to protect the health of workers whose work is associated with the impact of harmful and dangerous factors of the working environment.
Scientific developments on the preparation of draft documents of sanitary legislation based on the results of scientific research on the problems of hygienic regulation of harmful factors of the production environment and hygienic examination in particularly difficult cases.
Carrying out of target complex scientific researches on problems of development of hygienic measures on optimization of working conditions and health protection of workers to order of concrete manufactures of machine-building, chemical, etc. industries.
Educational process of training medical staff at the undergraduate and postgraduate levels of education based on the use of specialized base of the clinic of occupational diseases and cooperation with clinical and hygienic departments located at the institute.