Student's practice at the University of Vilnius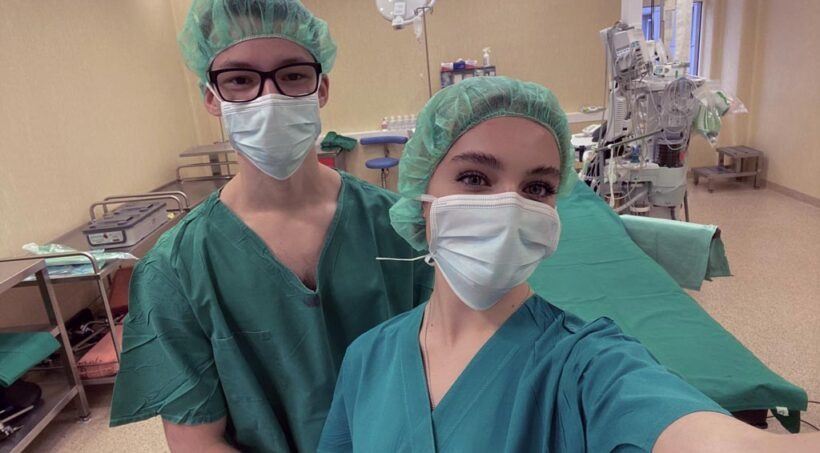 During the autumn semester 2021/2022 academic year the students of the 3rd year Zeidan Adel and Bondarenko Valeria studied at the Faculty of Medicine of Vilnius University (Vilnius, Republic of Lithuania). The students gained a valuable experience and a lot of positive emotions.
"During our semester studying in Vilnius, we saw a lot and learned even more. First of all, important for us, as future physicians, is the experience we have gained during our practical training in the leading European hospitals. Secondly, there was an untold number of new contacts with students from nearly every corner of the world who came here for an exchange or are studying regularly", – said Adel.
"It was a great pleasure for us to have enough free time, to be able to pay more attention to ourselves and our friends, with whom it is always interesting and fun to drive around Europe. We are grateful to our university and the University of Vilnius for giving us this opportunity, and we wish all students the same experience!" – Valeria shared her impressions.
We wish further success and new achievements to our outstanding students!
Would you like to gain similar experience? Then follow the announcements of the next academic mobility competitions and you will surely be rewarded!