Ex&Ex project to help students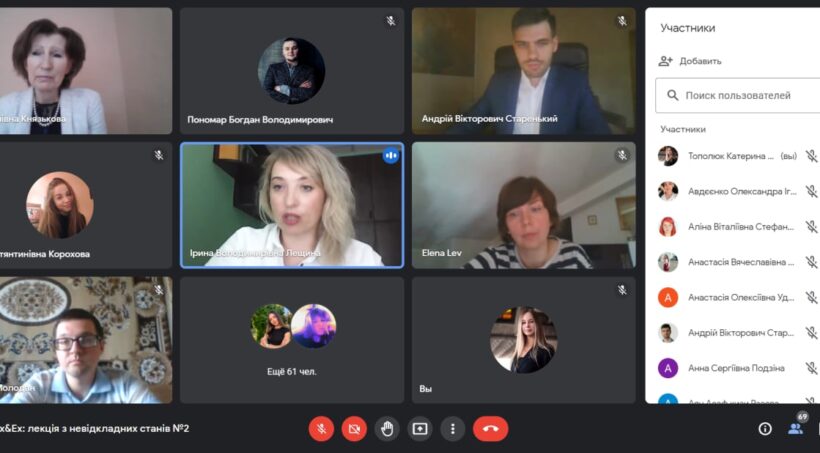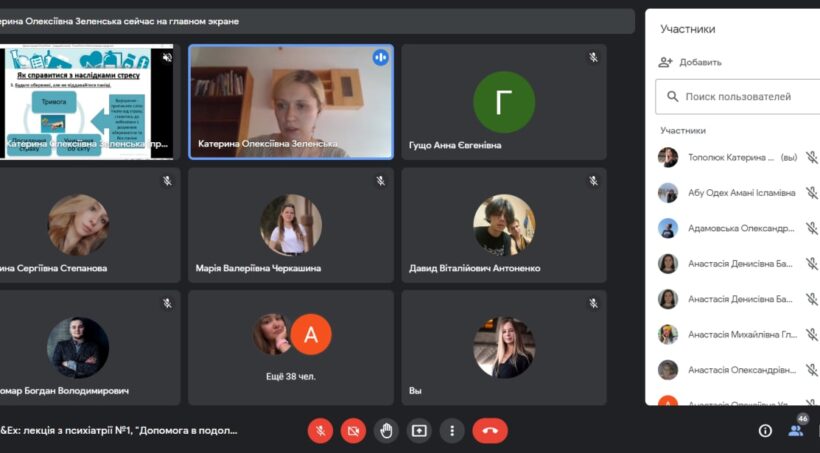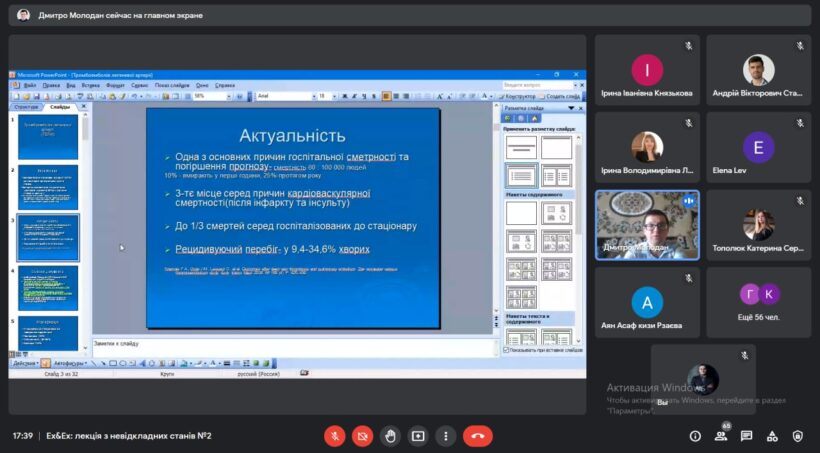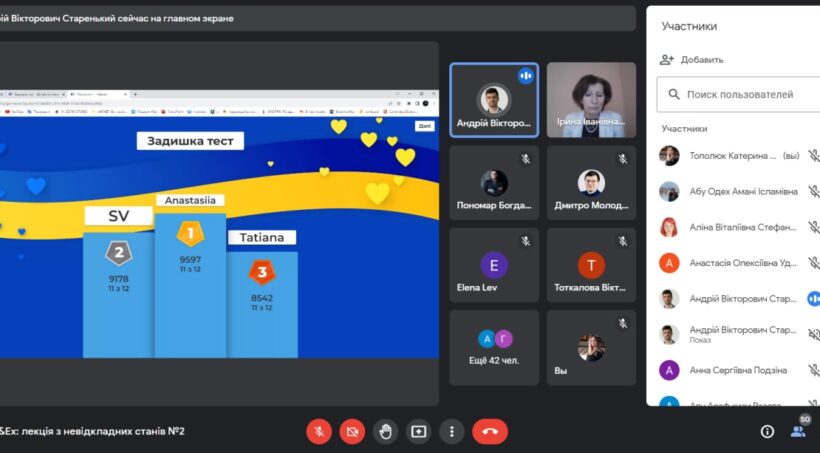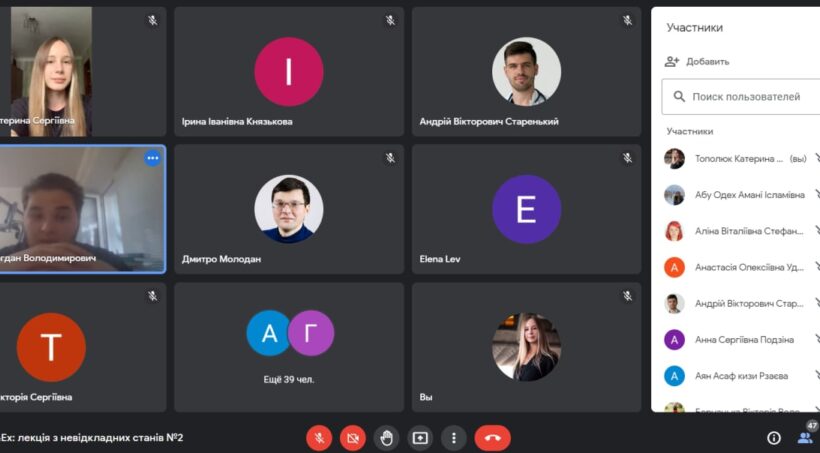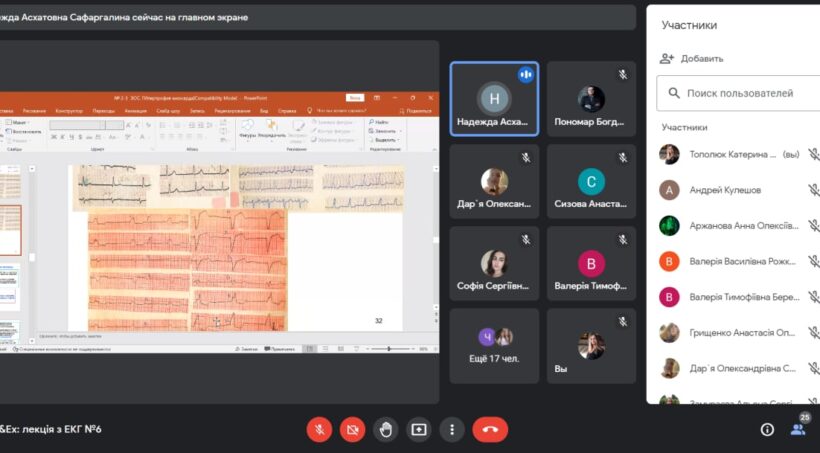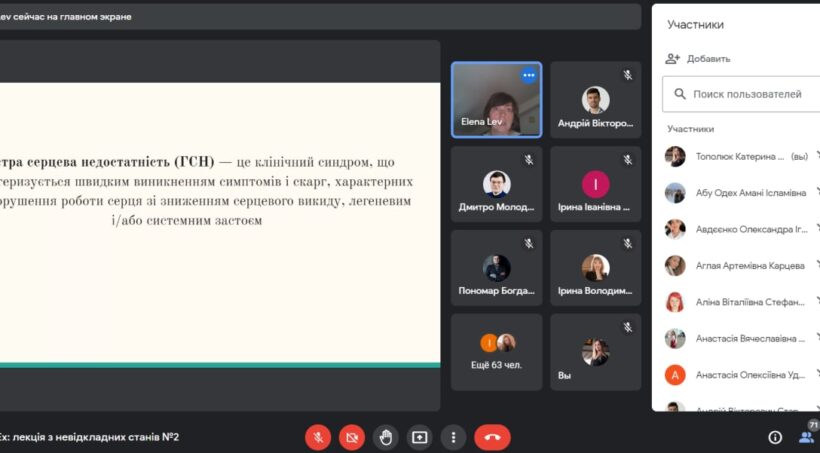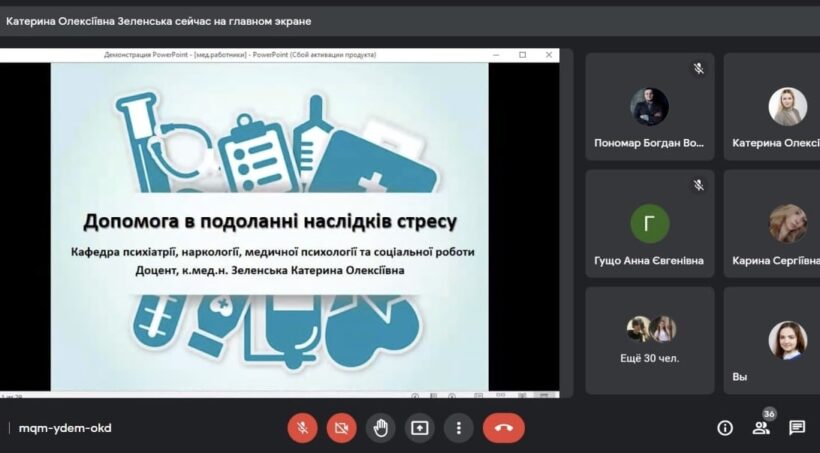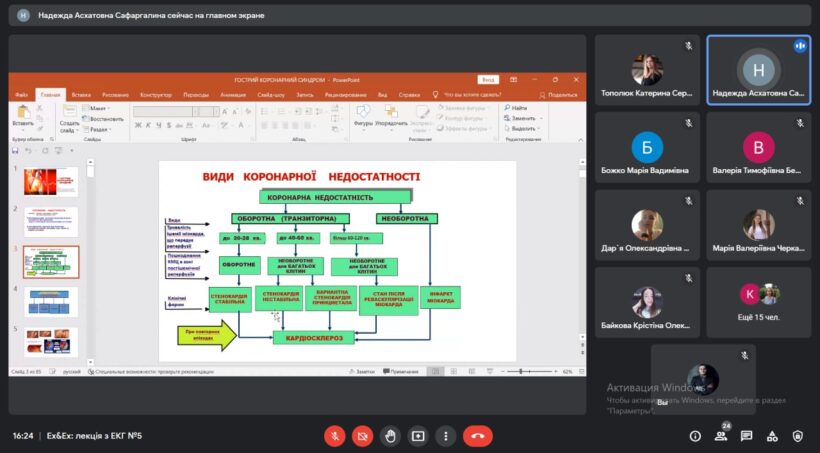 Express Experience Project Team (Ex&Ex) continues to work on a project that helps students develop and deepen their medical knowledge and skills, despite the difficulties at the moment!
On May 17, a new course of lectures on psychiatry and medical psychology began under the auspices of Associate Professor of Psychiatry, Addiction, Medical Psychology and Social Work Kateryna Zelenska. A lecture on "Helping to cope with the effects of stress" was held, during which all students received a theoretical basis on the topic and practical advice that is very helpful in combating stress. The lecturer also willingly answered all students' questions both in the format of group discussion and individual format.
On Friday, May 20, for the second time under the auspices of the Student Government, an event was held on emergency care in various clinical situations. The event began with an inspired introductory speech by the Vice-Rector for Research and Teaching Iryna Volodymyrivna Leshchyna. She noted the high interest of students in such events, as well as the fact that right now, during the martial law in our country, it is especially important to pay attention to quality training of future doctors in various fields, such as emergency and emergency care in armed emergencies. conflict at the scene.
This time the Department of Clinical Pharmacology and Internal Medicine diagnosed shortness of breath syndrome, which considered such conditions as "Pulmonary artery thromboembolism" (speaker – Ph.D., Molodan Dmitry Vladimirovich) and "Acute heart failure" (Ph.D., Laba Olena Viktorivna), where students were able to obtain important and relevant information about these emergencies, as well as knowledge of the list of drugs that should be equipped with a first aid kit in these conditions. Traditionally, after the lecture there was an interactive quiz consisting of tests of the STEP-2 database. The whole test was accompanied by comments and analysis of each question, and the winners of the quiz were determined, who will be awarded certificates from the Student Government of KhNMU, which also increased the interest of students.
Iryna Ivanivna Kniazkova, Head of the Department of Clinical Pharmacology and Internal Medicine, stressed that the need for these measures is due to the fact that during wartime a student of higher medical education can become the only person who can save a patient's life.
Also on May 18 and 21 lectures on "ECG" continued under the watchful eye of the associate professor of the Department of General and Clinical Pathological Physiology. TO. Alperna Nadiya Askhativna Safargalina-Kornilova. There were two lectures on "Heart attack, reading rules, examples" and "Hypertrophy, heart defects and typical cardiograms", during which students received fundamental basic information and used it under the interactive created by the lecturer.
The Ex & Ex team led by Kateryna Topoliuk and Bohdan Ponomar expresses gratitude to everyone: the administration of KhNMU, which supports the development of the project, experienced lecturers who were able to find extra time and share their knowledge, and listeners who are ready to develop and learn in any -what time, because a medical worker is first of all a vocation and a state of mind!
We encourage applicants for higher education and all those interested to join the project channel (https://t.me/ExpressExperience), and cooperate to improve the quality of student knowledge!