Hibuki-therapy or therapy that helps to cope with stress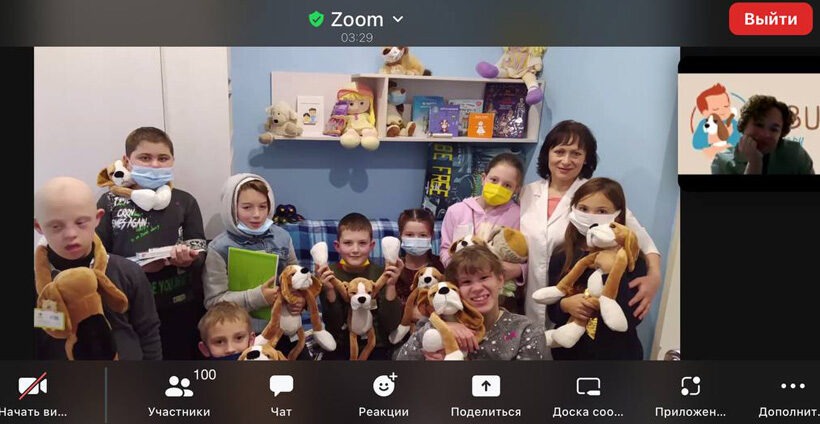 On December 25, at 11:00 a.m., with the support of UNICEF and the assistance of the public education sector and the First Medical Faculty of the Student Government of KhNMU, as well as the KNP of the City Clinical Children's Hospital No. 16 of the Kharkiv City Council, a lecture-seminar on the Israeli method of overcoming military psychological trauma in children – "hibuki" was held -therapy".
At the event, an international expert from Israel in working with crises and trauma, head of Hibuki-therapy – Dafna Sharon Maksimov shared her experience; Albert Feigelson, an Israeli specialist in working with children with attention deficit hyperactivity disorder, also added interesting information about therapy and its implementation.
Specialists of the KNP "City Clinical Children's Hospital N16" of the Kharkiv City Council, ambassadors of the implementation of "Hibuki" therapy in the field of health care of Ukraine, also presented their report on the experience of working with the Hibuki-therapeutic toy.
The method with Hibuki therapy was born recently, namely in 2006, when the outstanding doctor Shai Hyun-Gal faced the task of helping thousands of children who ended up in a refugee camp during the Second Lebanon War.
Therefore, this method is very relevant today to help everyone who needs it. The goal of the method is to increase the effectiveness of the child's treatment!
"Hibuki" means "open arms" in Hebrew. The therapy itself is carried out by specially trained