Congratulations on being honoured!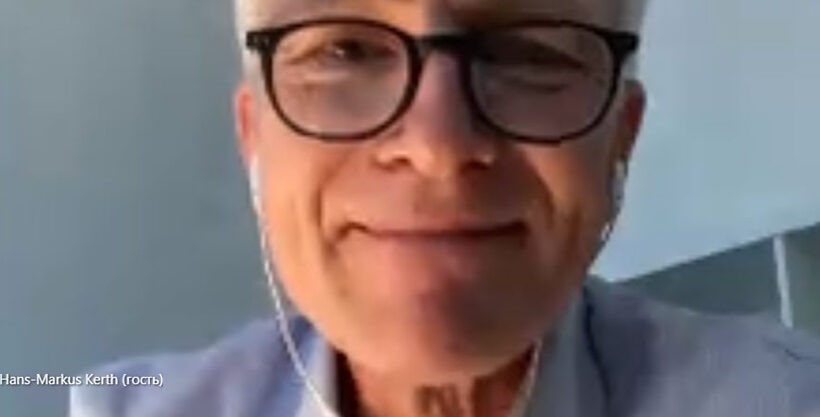 On December 1, during the online meeting of the Academic Council of Kharkiv National Medical University, the title of "Honorary Professor of KhNMU" was awarded to Doctor of Medical Sciences, Master of Business Administration in the field of health care, Dr. Hans-Markus Kerth who is working as a Chief doctor for rehabilitation after medical operations and serious neurological illnesses at the Center for Outpatient Rehabilitation ZAR-Frankfurt (Frankfurt, Federal Republic of Germany)
The title of "Honorary Professor of KhNMU" is the highest university award and is awarded to scientists, public figures, and artists for their remarkable contribution to the scientific and cultural life of the medical university.
Hans-Markus Kerth has significantly contributed to the international cooperation and internationalization of KhNMU. He developed and led an online lecture course on current neurology issues for university students, interns, and practicing doctors from different regions of Ukraine. In addition, roundtable webinars were held, and Dr. Hans-Markus Kerth responded to many of the listeners' questions. In collaboration with the staff of the Department of Neurology, a scientific paper has been prepared, which will be published by the international scientific journal Scientia (Germany).
Currently, Dr. Hans-Markus Kerth and KhNMU employees are planning to continue the implementation of joint projects and several fields of scientific and educational activity in the context of cooperation.
According to the materials of the Center for Media Communications of the KhNMU