To the International Day of Aid to Leprosy Patients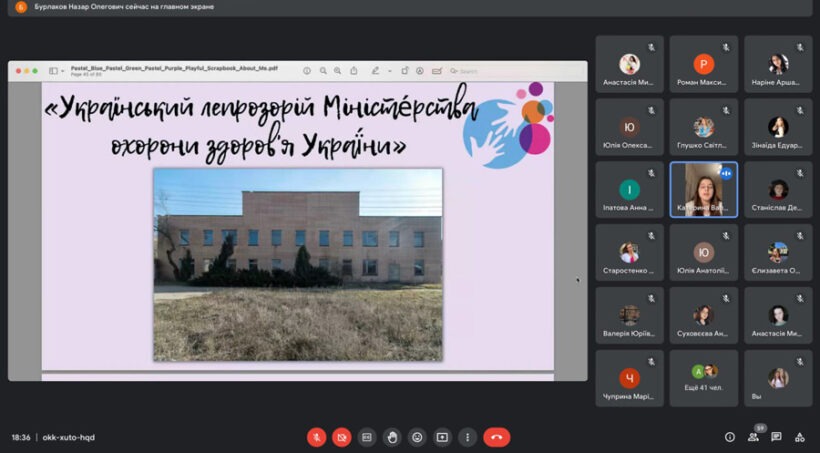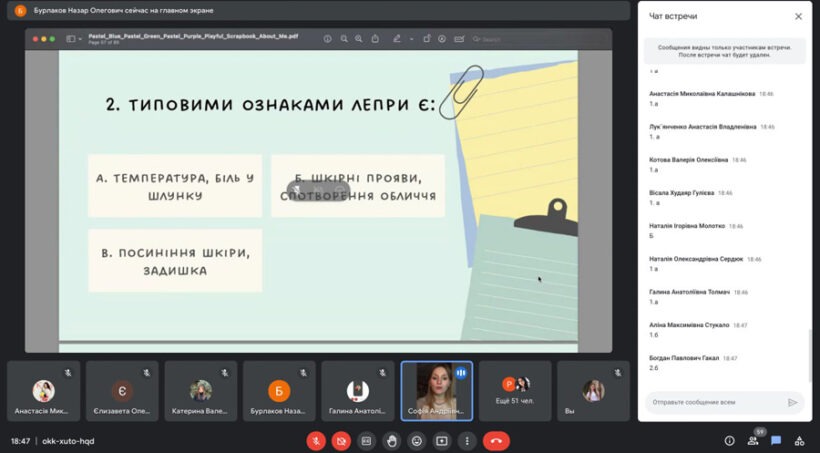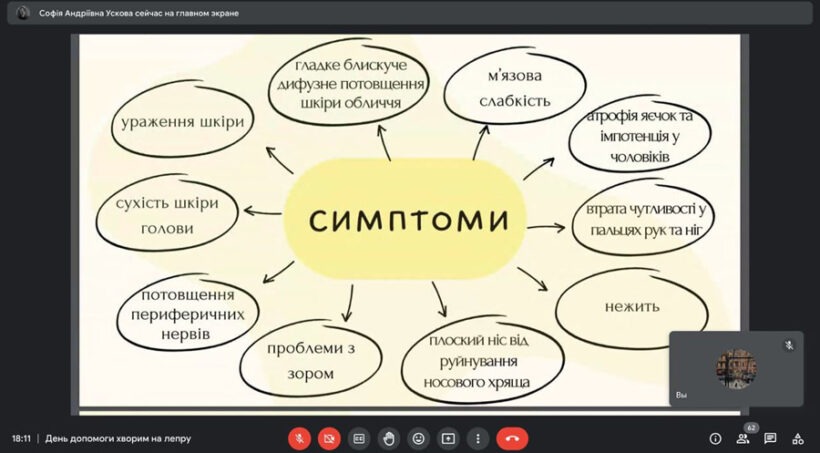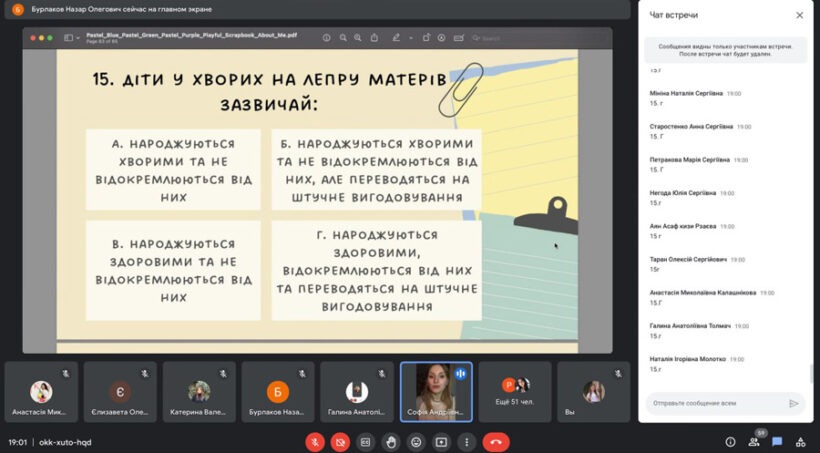 On January 30, the team of the public education and volunteering sector of the Student Government of KhNMU held an educational and educational online event on the Google-Meet platform dedicated to the International Day of Help for Leprosy Patients. At the event, the participants had the opportunity to learn more about leprosy as a disease in an interesting and interactive way, to enrich their own outlook and to test the acquired knowledge.
The event included 2 parts:
1) educational part, where all participants listened to 4 reports about leprosy, namely, learned about the history of occurrence, etiology of leprosy, clinical forms and what means of treatment and prevention exist;
2) an interactive part consisting of a quiz, where each listener had the opportunity to test their knowledge.
According to the quiz, the most active and attentive participants will be determined.
During the event, in addition to viewing the presentation, listening to reports and participating in the quiz, the participants had the opportunity to ask questions that interested them and received comprehensive answers.
The International Leprosy Day is celebrated every year on January 30 with the aim of drawing public attention to the problems of people suffering from this disease, raising awareness of leprosy, and disseminating information about the features and problems of its treatment. This year, the students of the Kharkiv National Medical University were also not left out of this important event for doctors.
The event was full of interesting facts and interactive forms for better assimilation of knowledge, thanks to which the sector team managed to interest students in the topic of the meeting, awaken their interest in the problems of treating this disease. Also, not only therapeutic, but also deontological features of this disease were emphasized at the event. In this way, the students were not only able to gain new knowledge, but also once again paid attention to the moral aspect of the doctor's work, were able to discuss the problems of leprosy treatment in Ukraine and ways to solve them.