The photo exhibition «KhNMU in the snow» was opened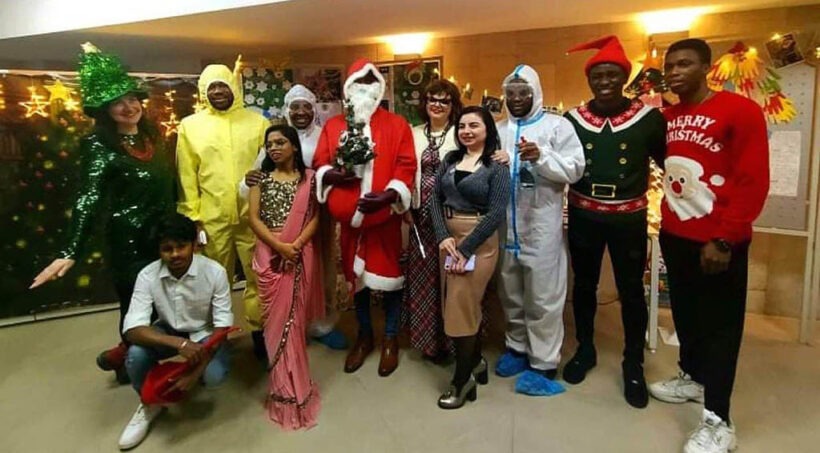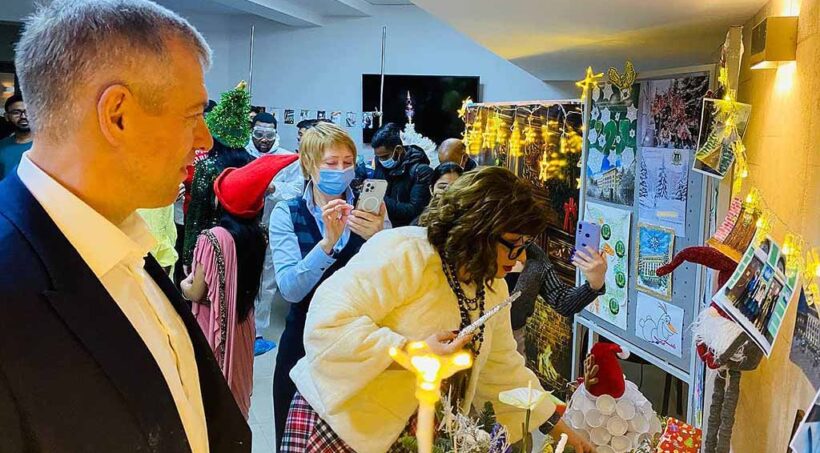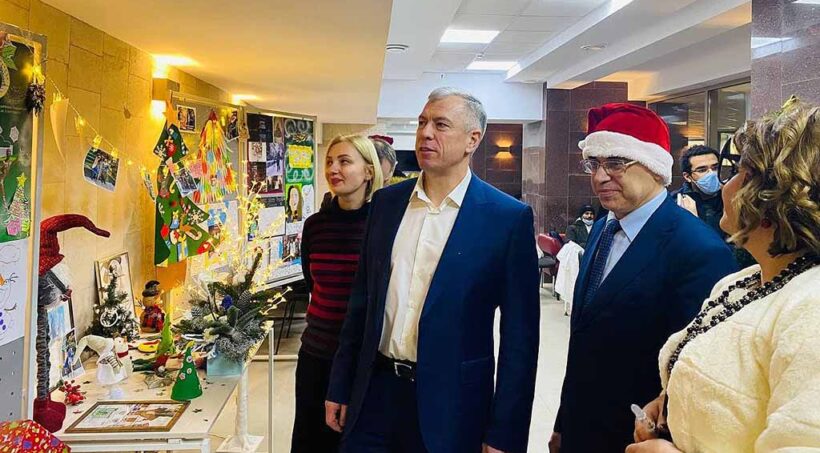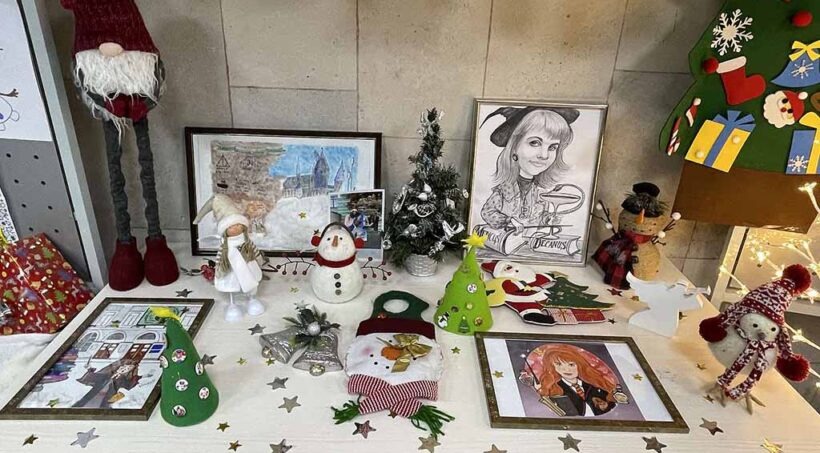 On the eve of St. Nicholas Day, the deans' offices for the training of foreign students initiated an interactive creative exhibition "KhNMU in the snow." The idea of the event arose to create a festive Christmas atmosphere in the scientific library of KhNMU. English-speaking students brought to the exhibition their pictures taken at the university in the winter in previous years, as well as their own drawings on winter themes.
Due to the lack of snow in early December, students were also invited to use their imagination and imagine what the departments and teachers of our university would look like if the educational process took place on the territory of Winter Hogwarts. First of all, real Potter fans responded by making portraits of their favorite teachers in the style of the Harry Potter saga. Then they were joined by a youth student organization that helped create fabulous winter locations in the library's coworking space.
The institution was opened on December 21, 2021. It was visited by vice-rectors for scientific and pedagogical work Ivan Letik and Volodymyr Markovsky, the management of the Institute for the Training of Foreign Citizens, as well as students-authors of winter works. The exhibition was opened by the Dean of the VII Faculty of Foreign Students Oksana Vasylieva, who congratulated everyone on the upcoming holidays and noted that despite all the difficulties of last year, the festive mood and New Year's magic depends only on ourselves. To confirm her words, the dance group "African dancers" played an interactive scene "Ghostbusters during the pandemic." This aroused general admiration and proved that the festive event really takes place taking into account all anti-epidemic measures.
The most creative participants received incentive gifts, as well as the opportunity to take photos with a foreign Santa, who came specifically to the institution from the South Pole. Everyone is free to visit the exhibition until January 12, 2022.